Architectonic
Curated by Peter Antor
April 13 - May 26
Opening Reception: April 13, Main Gallery from 6-8pm
Architecture surrounds us. From skyscrapers and grocery stores to the homes we live in, architecture is woven into our daily lives. Designed and built specifically to facilitate us as humans, some can make us feel safe, or feel small, claustrophobic, or powerful. At times, it is designed to blend into nature and yet seems to defy it. Whether we are conscious of these concepts or not, we exist in a calculated world that affects how we interact and live our lives. This exhibition will showcase the work of artists who look to architecture for inspiration and use its visual vocabulary in creating their own work.
Abbey Hunter
(Grand Rapids, MI)
Native to Grand Rapids Michigan, Abbey earned her BFA for Jewelry and Metals in 2010 from GVSU. She has since gone on to start up a small studio, The Hot Spot as well as a line of jewelry work under the alias, Alice Argyros. Her work is dystopian; pulling aesthetic themes from broken down architecture, art nouveau, and science fiction. Wearable art forms and jewelry are created by constructing bold graphic forms out of sterling silver and gold wire, with a dark oxidized finish.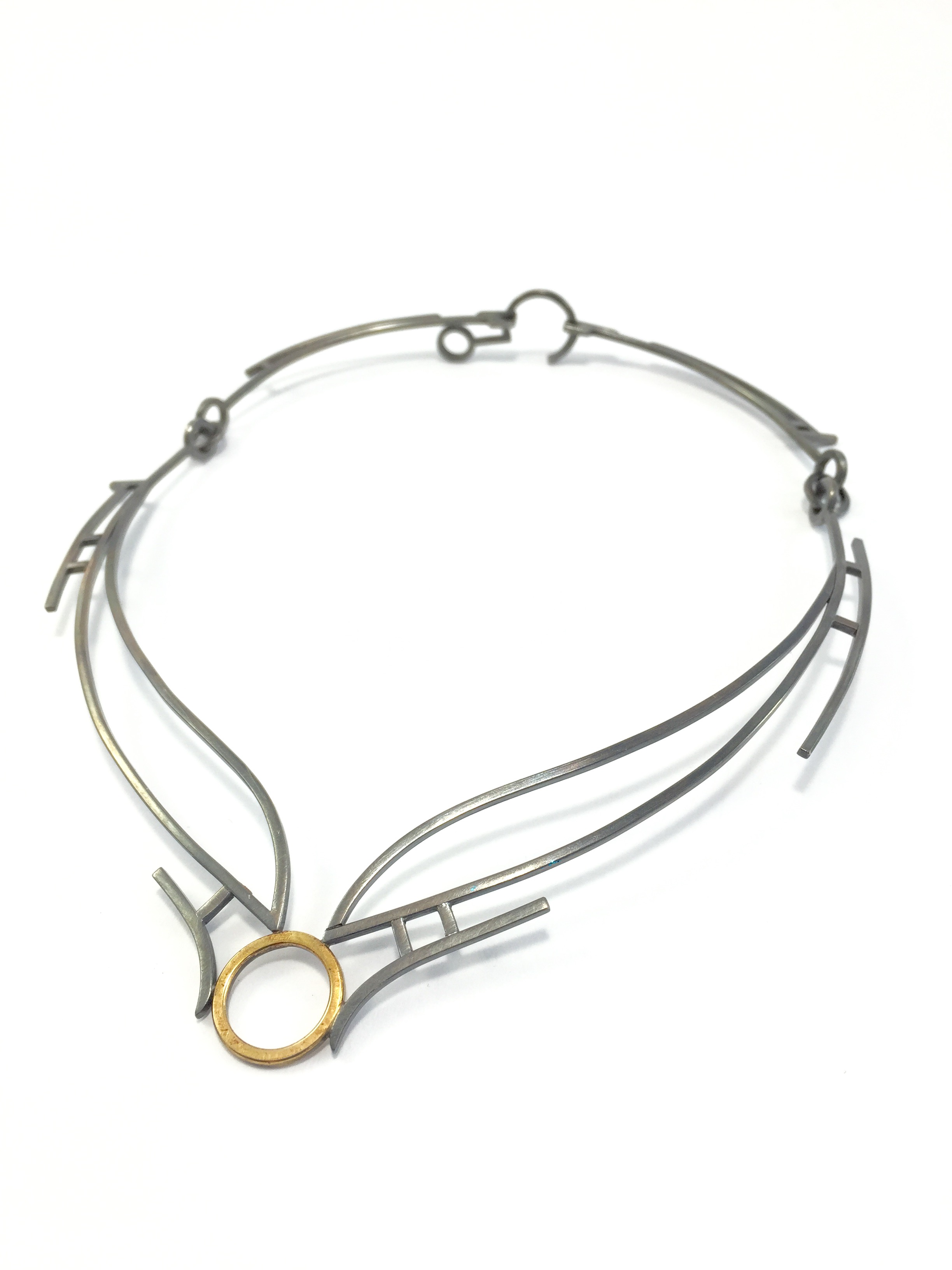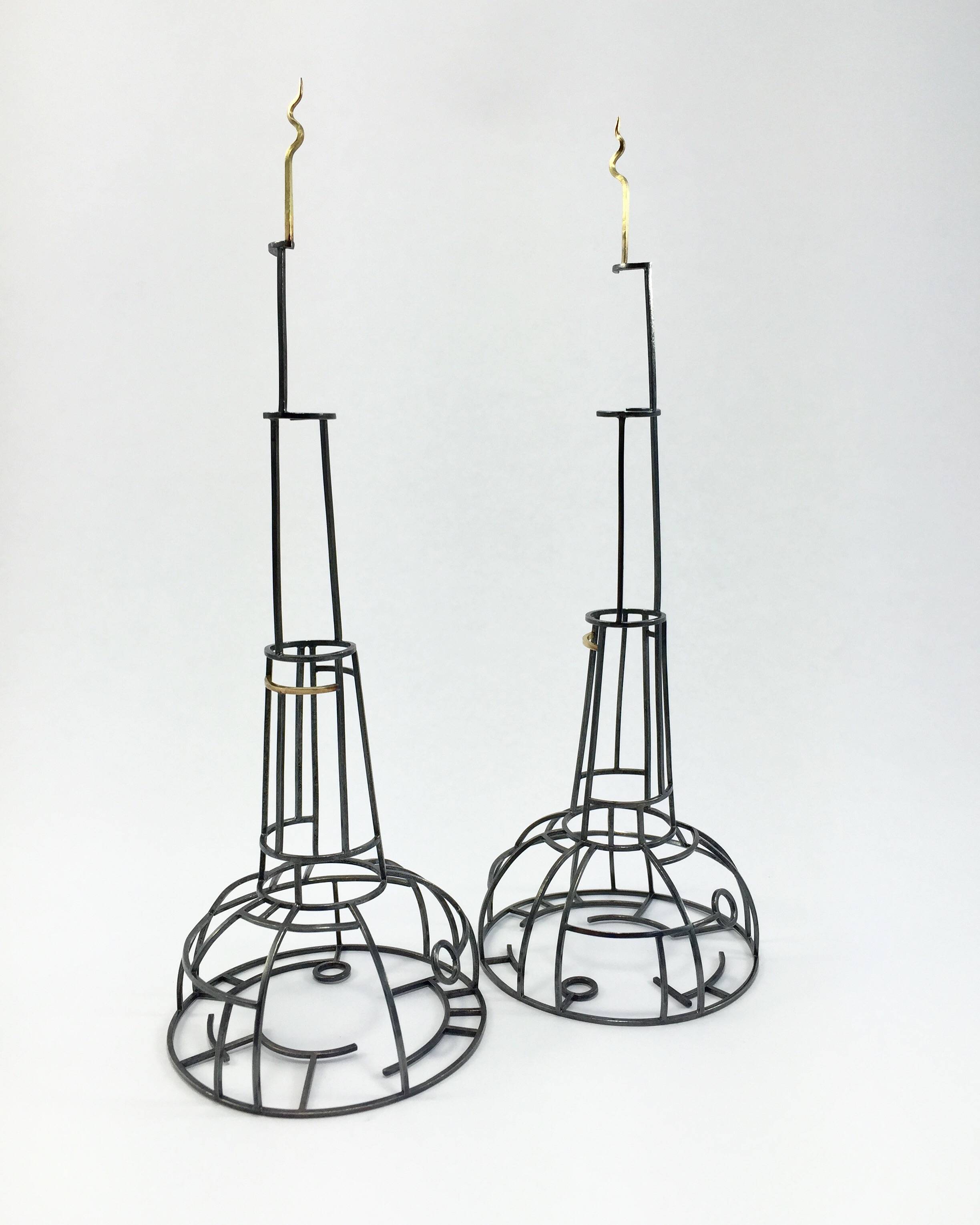 Nash Quinn
(Philadelphia, PA)
Nash Quinn is a metalsmith and educator who works with a wide variety of techniques and formats. Originally from Wyoming, he received his BFA from the University of Wyoming, and his MFA from Edinboro University of Pennsylvania. He has lectured and exhibited his work nationwide, and has taught jewelry and metalsmithing at Rowan University in New Jersey and Munson Williams-Proctor Arts Institute in New York. He lives in Philadelphia with his partner, fellow metalsmith Jera Lodge.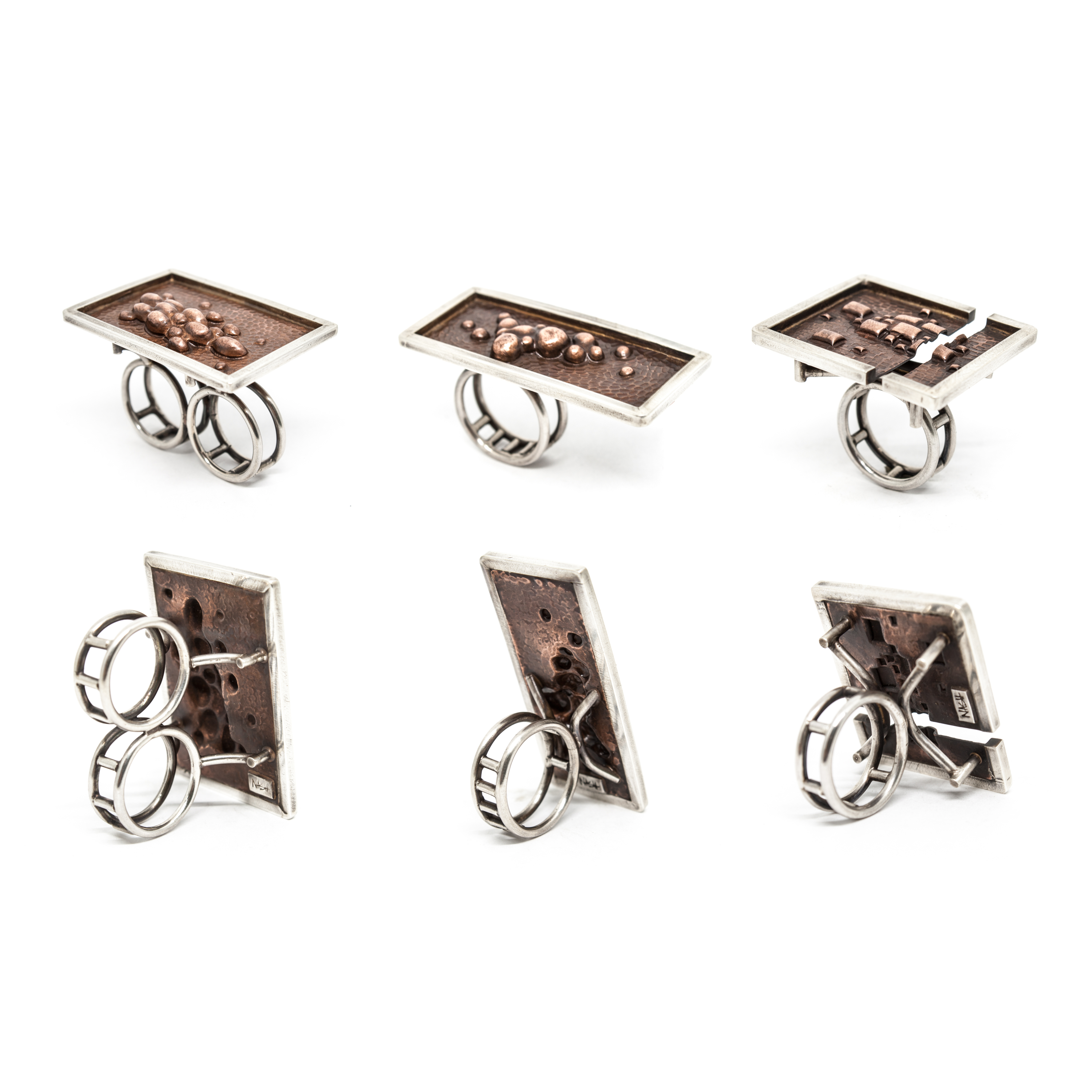 James Dunn
(St. Paul, MN)
I feel it can be both difficult to empathize with strangers and easy to be apathetic toward people we see as unimportant. It is my perception, that we can forget that each person has a life as complex as our own. Often, it isn't until we start to care about a person that we concern ourselves with the person's story and past.
     
This same apathy we have towards others is mirrored in our relationships with objects we encounter daily. In the buildings we inhabit, we are surrounded by infrastructure to which we seldom give much thought. Things like plumbing, ventilation, and structural components were created by craftspeople who have a nuanced understanding of their trade and have mastered its requisite skills. As a craft-based artist I relate to people in the trades for their technical proficiency and understanding of material, but I feel their work is often overlooked. As a jewelry artist, I have the privilege of signing my work and wearing it in public. The objects created by people in the trades, however, are often left to silently stand without any reference to their creator.
     
​My work is about extending empathy to the objects I feel are neglected or forgotten. I concern myself with their past, their story and the people who brought these objects into existence. By reimagining often-overlooked objects as jewelry, I solicit empathy from the viewer. The curious viewer becomes interested with the importance, purpose, and origin of the object. Ultimately, my objective is for the viewer to reconsider, if only for a moment, the objects they encounter in their daily lives as well as the people who made them.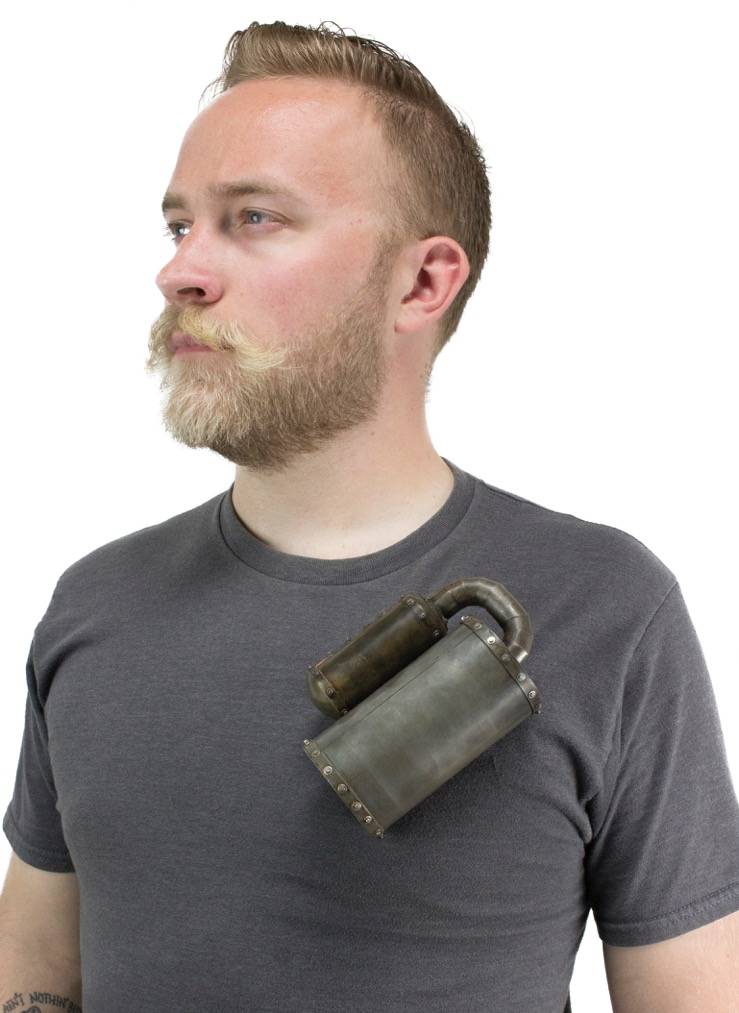 ---
Cappy Counard (Edinboro, PA)

Cappy earned an MFA from Southern Illinois University at Carbondale in 1999 and a BS in Art from the University of Wisconsin – Madison in 1992. She has exhibited, lectured and demonstrated extensively throughout the United States and her work has been featured in many books including, Narrative Jewelry, Behind the Brooch, Art Jewelry Today 3, 21st Century Jewelry: The Best of the 500 Series and The Metalsmith Book of Boxes and Lockets.
Cappy resides in Edinboro, Pennsylvania where she has been a professor of metals and jewelry at Edinboro University since 1999. Teaching is as integral to her practice as making. The act of building community and sharing knowledge contributes greatly to the evolution of her work.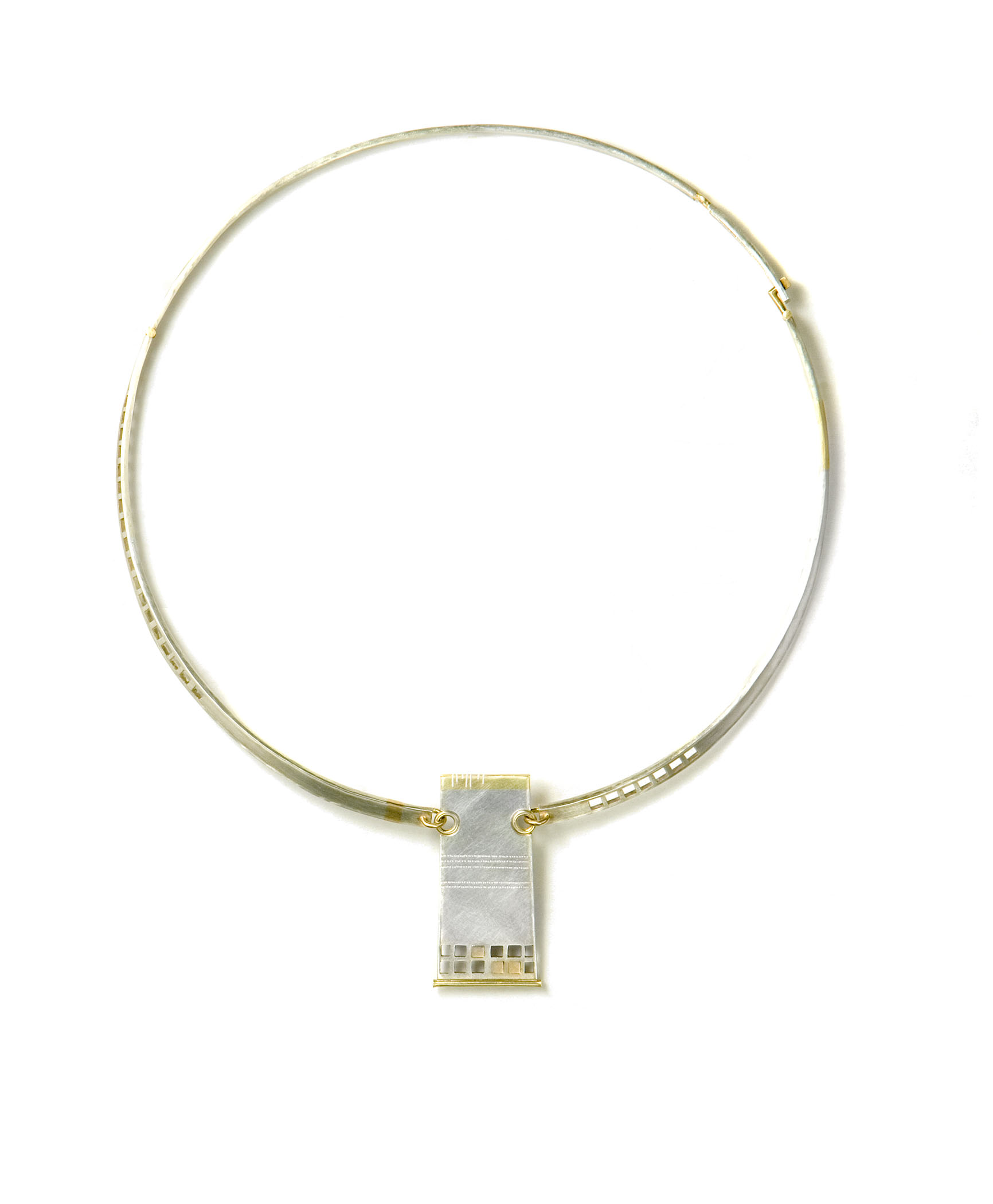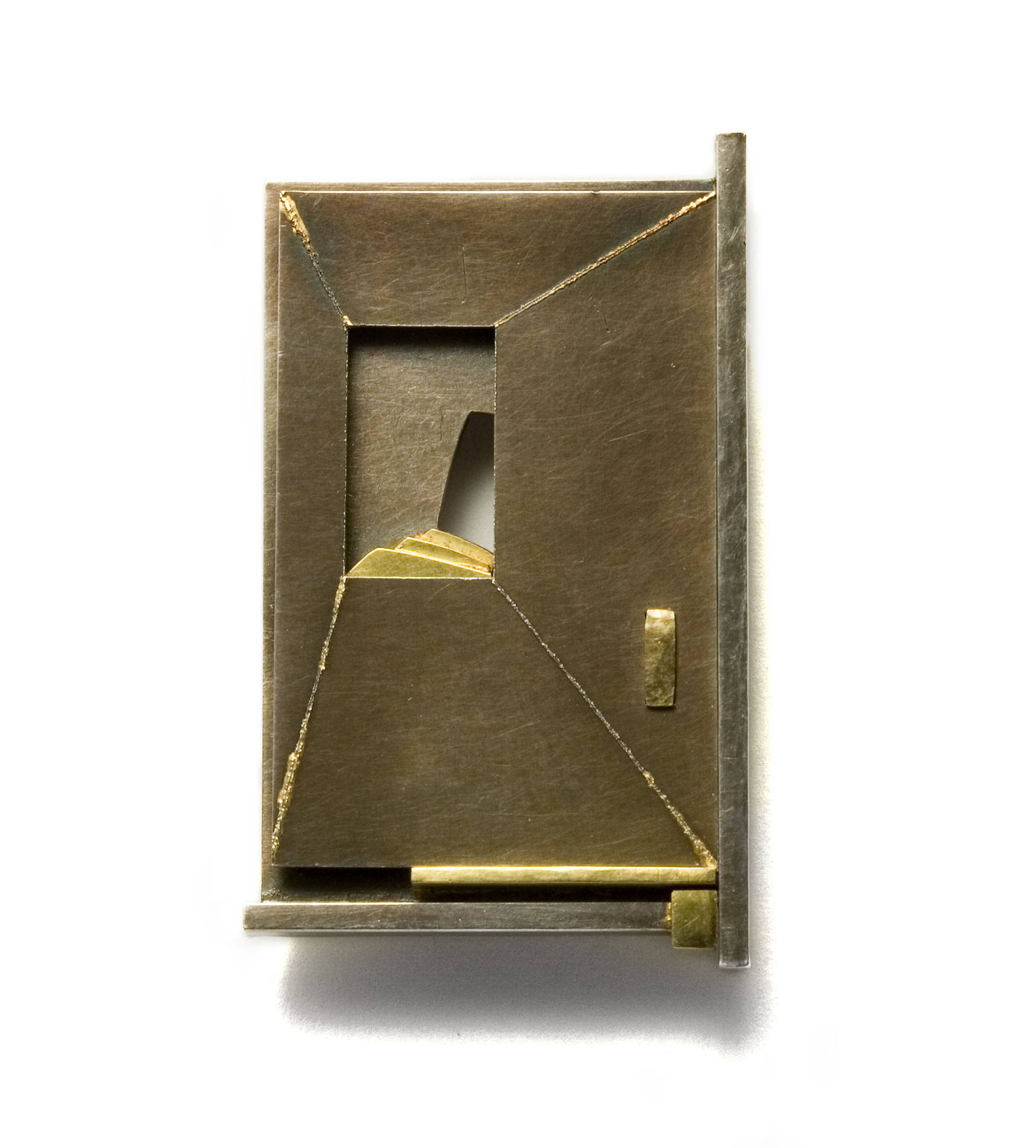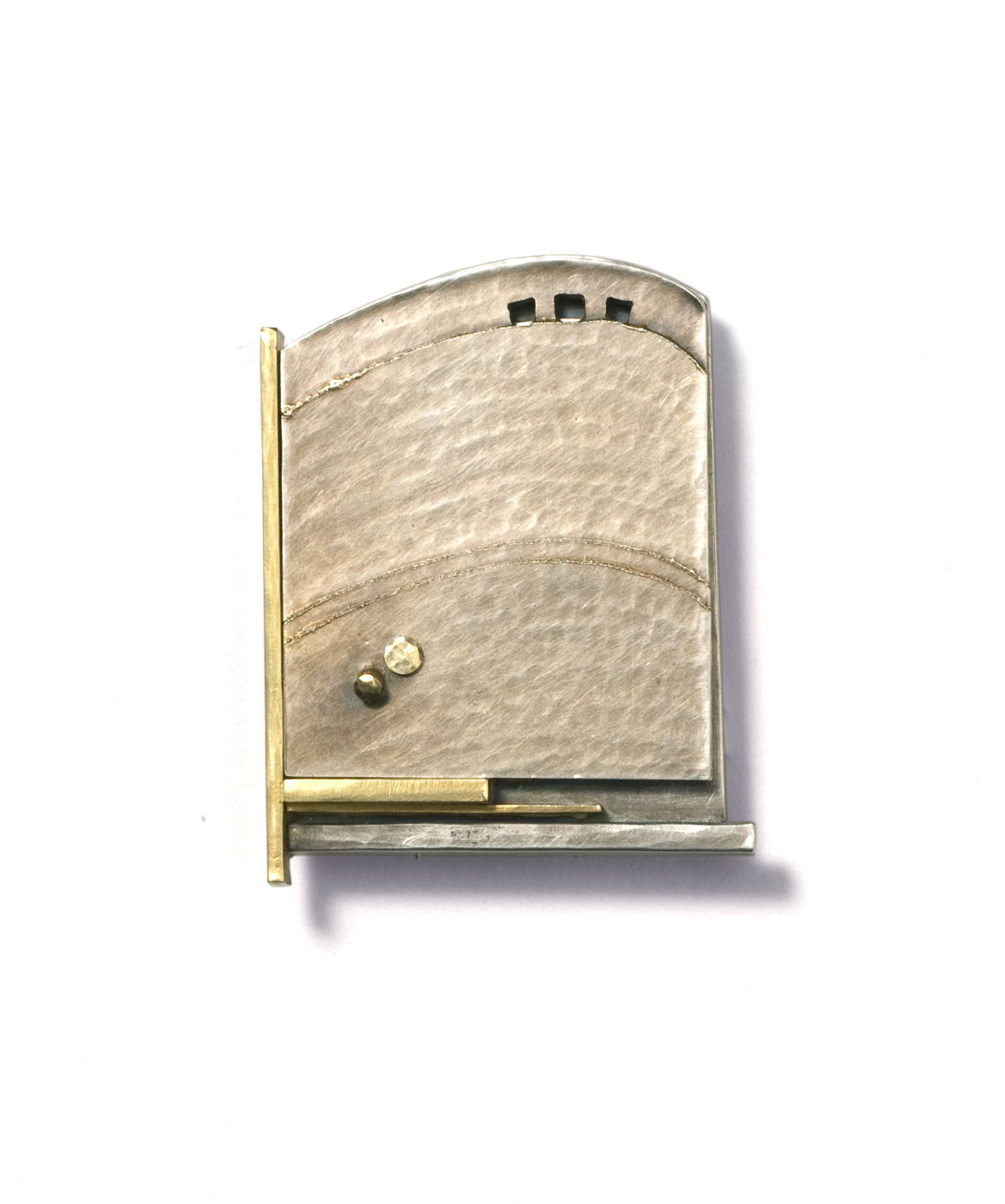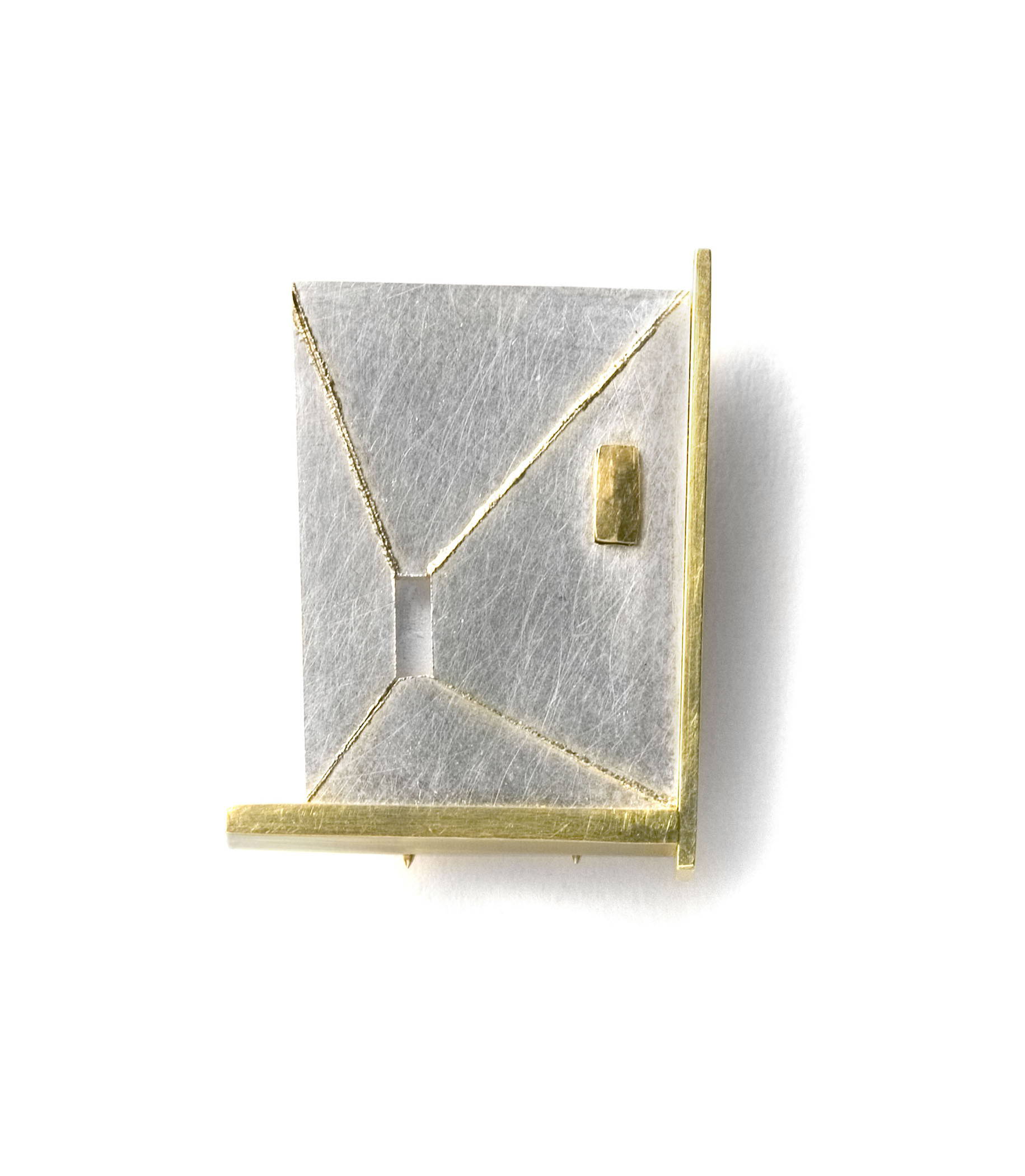 Jera Lodge
(Philadelphia, PA)

​My focus is to create pattern based jewelry that has the illusion of volume while staying very light weight. I assemble architecturally inspired shapes with unique connections, resulting in playful, kinetic, and interactive jewelry. My distinctive approach to material value yields surprising combinations of steel, gold, silver, and spray paint, creating unexpected moments of beauty. Each piece of jewelry is hand formed and finished. Keum-boo gold surfaces are achieved using 24K gold foil that has been bonded to silver sheet, and the color ombré effect is created with a spray-painting process. Further distressing is done by hand, resulting in a unique color application for each piece of jewelry.

​​I received a BFA in Jewelry & Metalsmithing from Edinboro University in 2012.   Since graduating, I have worked at Peters Valley Craft Center in NJ as a metals studio assistant and at Haystack Mountain School of Craft in Maine as a Summer Staff Assistant. The experience of working with such incredible institutions in a way that helped to facilitate individuals' experiences in craft has been integral to my growth as an artist. In 2014-2015 I was selected as a resident artist at the Houston Center for Contemporary Craft. In between these work experiences I have maintained a full-time studio practice creating production and one of a kind jewelry pieces. I currently work as a full time studio artist in Philadelphia.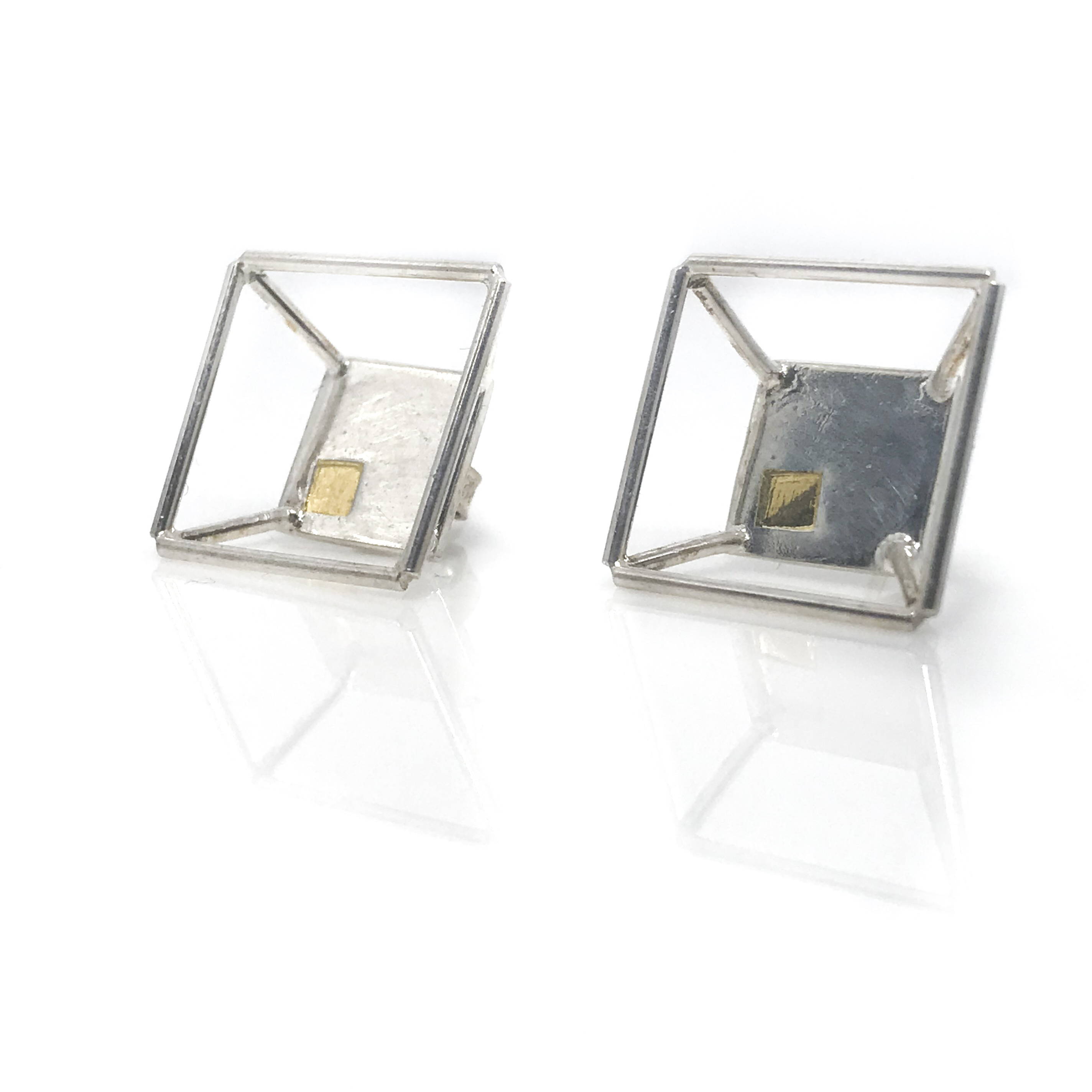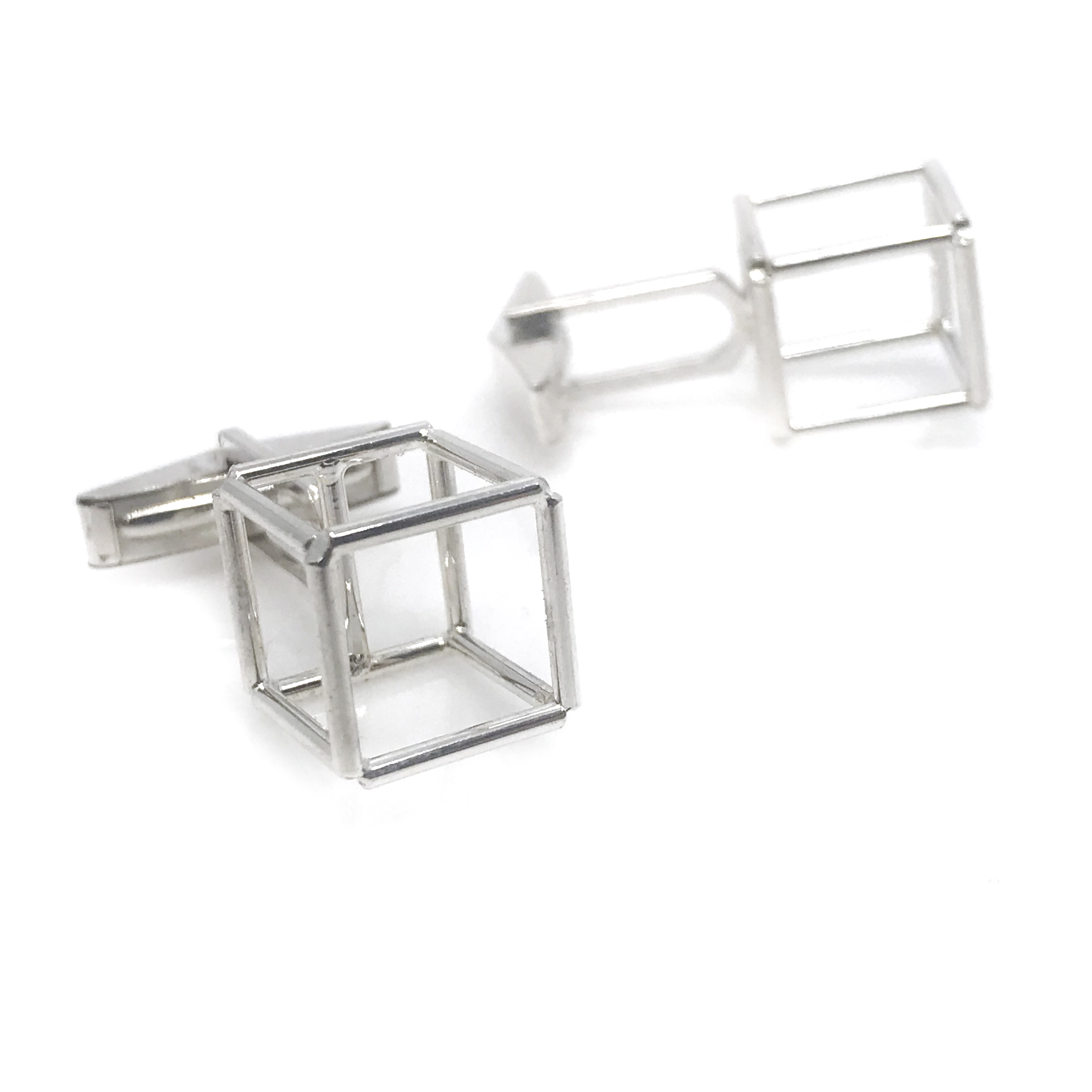 Caitie Sellers
(Richmond, VA)

Caitie Sellers received her BFA in Craft/Material Studies from Virginia Commonwealth University in Richmond, Virginia. She has spent the last ten years moving between Virginia, Guatemala, Montana, North Carolina, and Texas learning technique and gathering inspiration for her artwork based on the urban landscape. Her work ranges from one of a kind small sculpture to limited production wearable jewelry and is exhibited internationally. Caitie was an Artist-in-Residence at the Houston Center for Contemporary Craft in 2014 and a recent a co-director/resident artist at Clamp Light Artist Studios and Gallery in San Antonio, Texas. Recent exhibitions include "Placeholder," a solo exhibition at the Ornamental Metals Museum in Memphis, TN and "Shared Concerns" a traveling exhibition most recently shown at the Radiant Pavilion Contemporary Jewelry Festival in Melbourne, Australia. In 2015 she opened The Elevator Collective, a multidisciplinary artist studio in Richmond, Virginia, where she and six other artists maintain their practices.