Intervals: Potential Deflated Transformed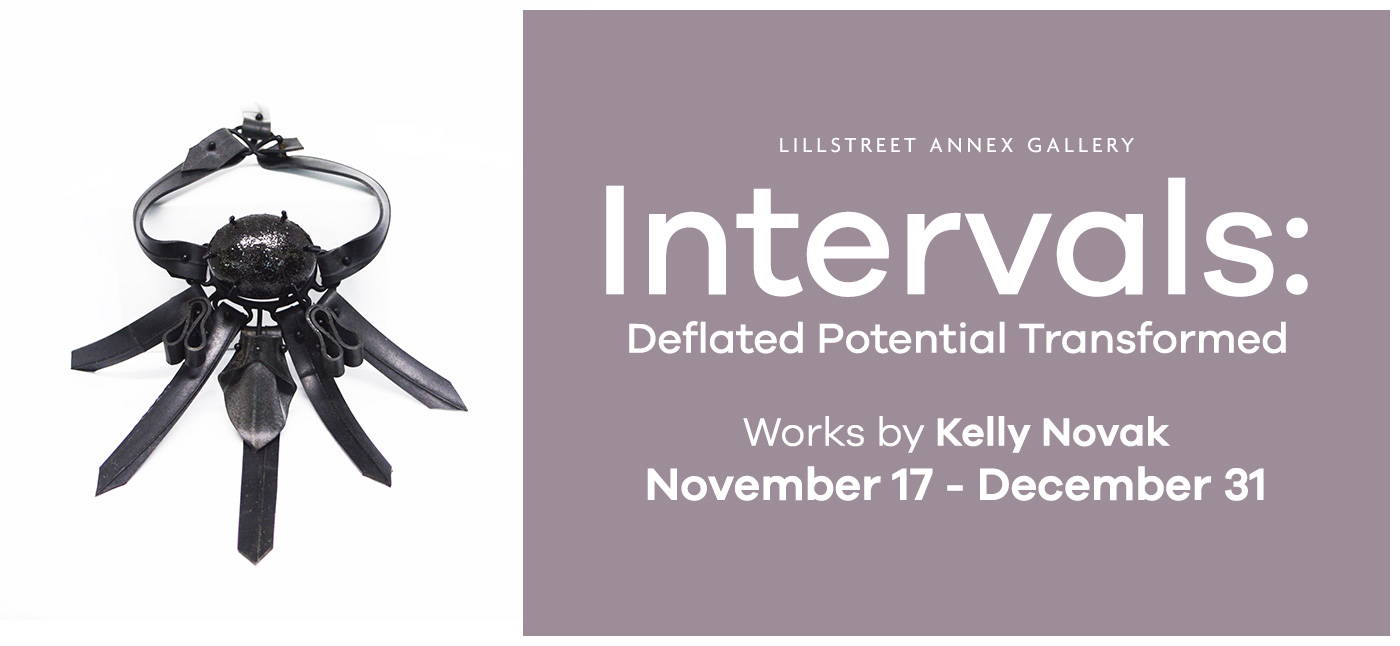 Intervals: Deflated Potential Transformed
Kelly Novak
November 17 - December 31
Opening Reception: December 1, 6-9pm (Annex Gallery, Second Floor)
Conversations of mourning, rebirth, redemption, and darkness of the void are explored in this new art jewelry series by Kelly Novak.
Novak investigates peculiarities and references curiosities of her own lived experiences through the use of alternative materials. In the seriesIntervals, exhausted and deflated inner tubes are re-configured as a means to elevate a functional object to the role of adornment.
Kelly Marie Novak received her Masters in Metalsmithing and Jewelry design from Indiana University, Bachelors in Art Education from Northeastern Illinois University, and a Bachelors of Fine Art in Graphic Design from The American Academy of Art. Novak has presented as a visiting artist at Colorado State University in Fort Collins, and The University of Wisconsin at Whitewater. Novak continues to exhibit her work nationally, while teaching Art full time for Chicago Public Schools and several art centers in the Chicagoland area. She is an avid cyclist commuting to work by bicycle, a cycling endurance rider, and three-time participant in Ride for Aids Chicago 200 mile charitable event.