ROOFTOP GALLERY 2016.3 JWeber CMY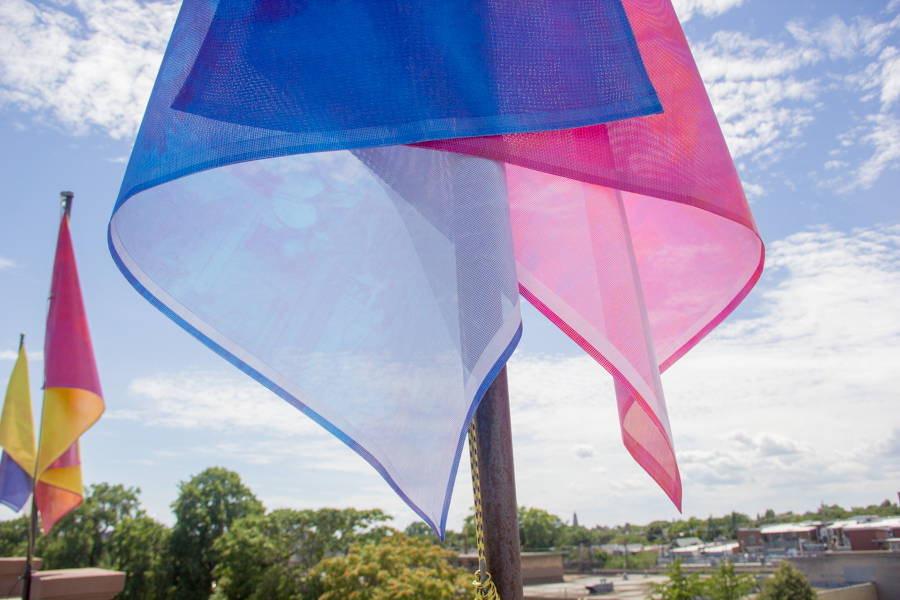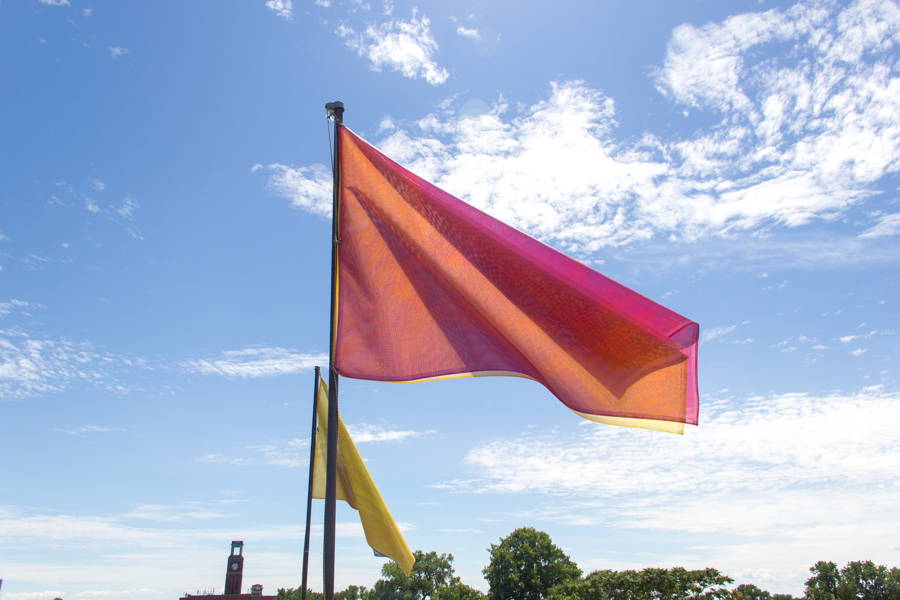 August 2016
With this project I delve into an archive of vernacular imagery consisting of cyan,
magenta, and yellow image impressions left behind on dye-coated polyester
ribbons from a digital printer. These photo remnants are mostly ordinary and
unremarkable: family portraits, vacations, special occasions, pets... all the usual
categories, with one exception: a single instance of a wake service, harking back
to the Victorian era tradition of 'memorial portraiture'. As a photographic
tradition no longer widely practiced, these images spoke to me as a parallel to
the demise of the printed photo album and the ever-evolving landscape of
photography. The medium itself – its processes and materials, its documental
yet ephemeral nature, and its changeable relation to perceptibility – eddies at
the core of my practice. Presented on these flags are four images of mortality as
an allegiance to and celebration of certain transition – the end of one thing for
another to begin.